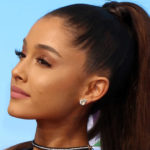 The sassy and wildly star life of the ever-popular musician and actress Ariana Grande has never been out of the scene since her Nickelodeon days. Role playing "Cat Valentine" in the loved victorious series, she rightly deserved recognition as she merits today. The Florida born superstar also featured in the other popular Nickelodeon comedy series called Sam & Cat, although she was pursuing her music career and she had started making the charts in the music industry. She first released her debut album entitled "yours truly" back in 2013 which was motivated and driven by the 1990s R&B doo woop. In 2018, she snatched a Grammy award for the best pop vocal album. Nowadays compared with her earlier days, Ariana has taken music to a new level with her latest releases such as "thank you next" whirling around the industry like a torpedo in full pelt.
Aside from her professional life, Ariana has developed a habit of giving back to the community in her continued bold involvement in the charity & foundations field. As proof of her will to give aspect that she portrays, back in 2017 in Manchester, her unforgettable star-studded Manchester benefit concert bimmed and showered with messages of love and resilience. It raised more than $13 million for the victims of the ill and horrifying may 22 attack. Grande rightly organized the concertina in a matter of 13 days after a suicide bomber invaded the Manchester arena and killed 22 innocent lives and also injured several others. Grande said, "I want to thank you so much for coming together and being strong, I love you guys so much, and I think the kind of love and unity you're displaying is the medicine the world needs right now." The charitable concert also featured other star performers such as Justin Bieber, Pharrell Williams, Katy Perry and Milley Cyrus and throughout the concert, clear instructions of how to donate to the British Red Cross were repeatedly displayed on the massive screens.
Even before the concert, Ariana had visited the victims in the hospital and offered 14,000 free tickets for the benefit concert. That made her name deservedly known in 2017 most charitable celebrities alongside the likes of Rihanna and Beyonce. The young artist also features in 10 other charities and foundations and supported several organizations such as; cancer research institute, PETA, stand up to cancer, St. Jude children's research hospital, TJ Martell Foundation, Elizabeth Glaser Pediatric AIDS Foundation, Entertainment industry foundation, make a wish foundation, Melanoma Research Alliance and RYNA Seacrest foundation. That acts as polite proof that even if Ariana Grande is famed for her wild character on the screens of her professional career, she still has that soft and caring spot in her heart of genuinely wanting to give back to the community and help in the calling situations such as the Manchester arena incident. So, it wouldn't be much of a surprise if Ariana further involves herself in several other charitable activities.